About us
Founded in January 2007, Artwork Foundation Initiative ARTWORK ACADEMY (Institute of Performing & Visual arts, Education & Fitness) has established itself as an ideal institute that endeavours to encourage beginners to learn and explore their talent in Drawing & Painting, Dance, Indian Classical Music, Tuition, Abacus & Vedic Maths, Phonics, Handwriting & Calligraphy, Chess, Karate & ZAPPY Fitness.
Art, like any other skill, needs nurturing, encouragement and specialised guidance. We at ARTWORK believe that any extra-curricular activity is an expression of creativity which celebrates life. It adds colour to this world. It gives hope and beauty to our existence. It makes us truly human. We created ARTWORK ACADEMY to keep this creative expression alive.
ARTWORK Academy provides both online and offline platforms for cultural exchange. In addition to our regular activities & programs, we also participate in cultural events, competitions and festivals across India.
We have expert trainers in various fields and students of various nationalities learn at this academy. Our courses have been designed to suit every age group and need. So for those who intend to take up art as their profession and have a passion for it.
Our Motto:
To work in a progressive and challenging environment where our potential and creativity can be showcased and exchanged thus contributing to the growth of the students.
Complete individual attention
Limited students per batch
Qualified & Experienced faculty
Regular parents – teacher interaction
More focus on Creative Visualisation
Homework sheets & Notes for extra practice
Certificates for HLY & YLY based program
CCTV monitored & AC classrooms
Annual programs & Summer camps
Competitions & Workshops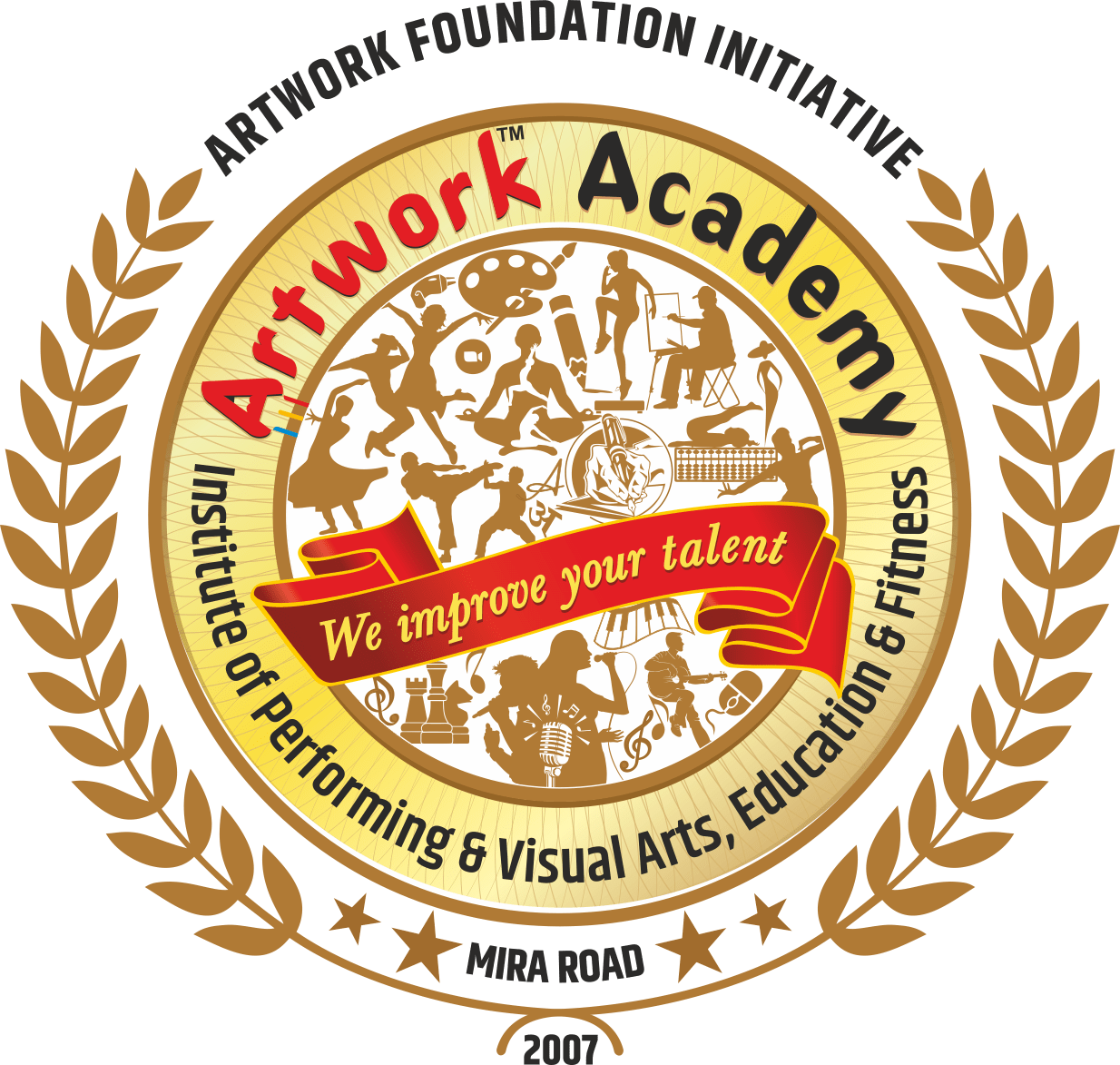 Teachers are dedicated to their common goals work together, acknowledge and use each other's strengths and talents, and allow and encourage individuality.