Z.A.PY.Y Fitness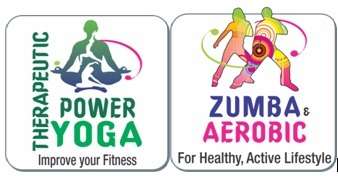 "The greatest WEALTH  is HEALTH " . . . .
Virgil
Welcome to Artwork academy's – Z.A.P.Y.Y sessions and fitness programs!!
Do you feel you are unable to achieve fitness goals because of no variations in your exercises??
Then,
Come!!! Join us and experience our fitness programs with everyday unique workouts
and get overall fitness / lose weight all under one program –
Z- Zumba 
A- Aerobics
PY- Power Yoga
Y- Yoga.
Artwork's Z. A. PY. Y. Fitness Course highlights
🔸 Daily regular batches
🔸 Flexible timings
🔸 6-7 Students per batch.
🔸 Personal attention to each member
🔸 Fun & Easy way to get in shape
🔸 Healthy weight management.
🔸 Body toning & Regular weight checkup.
🔸 Diet plan with Daily health tips and nutrition guidance.
🔸 Immunity building asanas
🔸 Say bye bye to PCOD / PCOS / Thyroid / Cancer and Corona
🔸 Stay Fit and Fine and avoid unnecessary operation and surgeries.
🔸 Heavy discount on group admission.
🔸 Get discount on Mother & child admission in any other activities.
🌟 Follow on insta n facebook for regular updates
Activity includes –
Zumba Aerobics, Power Yoga,  Yoga, Medical Yoga, Meditation, Acupressure Treatment , Floor Workout, Resistance training, Tube, Gym Ball, strenght training, Steppers, Pilates & a lot more…
Fitness Trainer- Ms. Sushma Bhoyar
*35years experienced in Fitness programs and gold medalist in Yoga masters.
"Fitness is very important in today's lifestyle".Stay fit and Happy every day.
don't waste ur valuable time and earnings….
Grab the Opportunity. Get 20% Extra Discount on Yearly Membership.
Batch Timing:
– Monday to Friday
6.30 – 7.30am, 8.00 – 9.00pm and 9.00 – 10.00pm
for Group (4 to 5 members) as per your timing batch will be start.
Join Now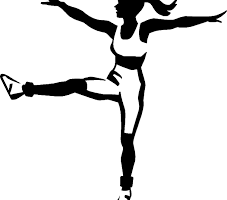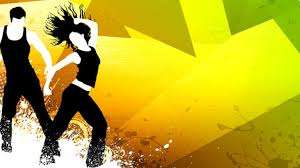 Karate (Marshal Arts) :

"Martial arts is not for hurting people, it's for protecting people". . . .
Jackie Chan
Karate is highly dynamic and makes balanced use of many muscles working in coordination. This means it provides excellent all-round exercise and develops coordination and agility. Learning and training in Karate-Do at our academy helps the child not only to be able to defend him/her self but also prepare the child to face the future with confidence. we are association with Japan Karate Association (J.K.A) Shotohkan style.
Our Features:
Self Defense
Karate
Physical Fitness
Strength & Conditioning Training
Mobility & Agility Exercises
Batch Timing:
– Saturday & Sunday
10.00 – 11.00pm
Join Now